Destination Apulia
Cities to be discovered through local customs and traditions
A journey to discover places,
traditions and uncontaminated flavours
Masseria Amastuola enjoys a strategic position for those who want to undertake a journey to discover Apulia and Basilicata, with its enchanting villages and historical traditions. The sea, the archaeological parks, the Itria Valley, the Salento, Matera and many other points of attraction are located just a few kilometres away from the Farm and are easily accessible by car.
The staff of Masseria Amastuola take care of organizing excursions and guided tours in the main places of interest, such as the Marta Archaeological Museum in Taranto, the Sanctuary of the Madonna della Scala (Our Lady of the Stairs) in Massafra and the historic centres of Matera, Alberobello, Ostuni and Lecce.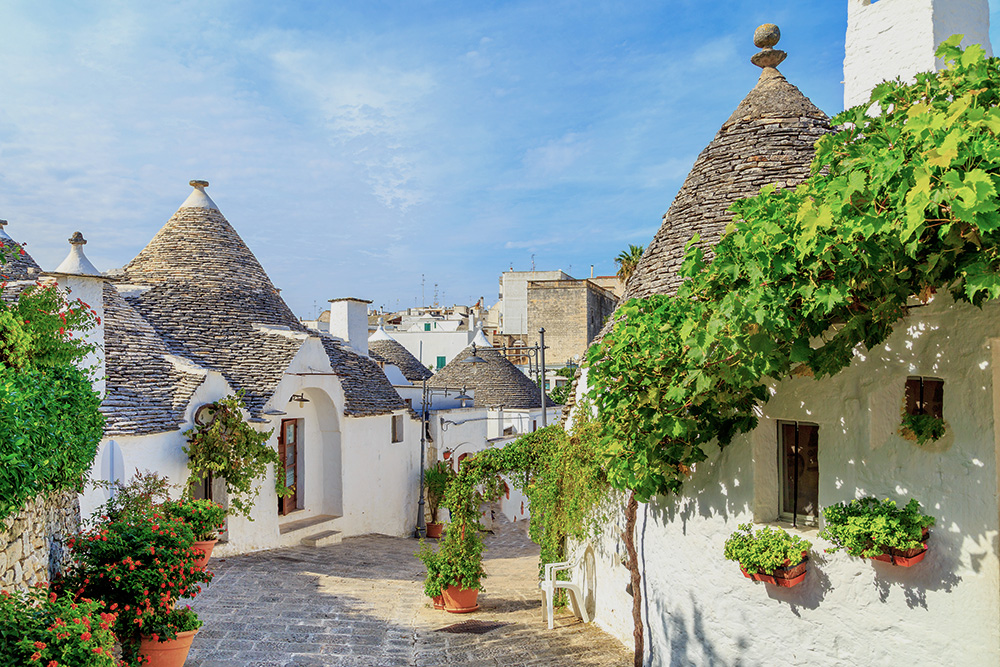 The Itria Valley
Located halfway between Bari and Brindisi, the Itria Valley includes Alberobello, Ostuni, Ceglie Messapica and Martina Franca. The trulli, the farms and the rural landscape in general characterize this area, very rich in the local stone that is used to build the traditional dry stone walls and, precisely, the picturesque trulli.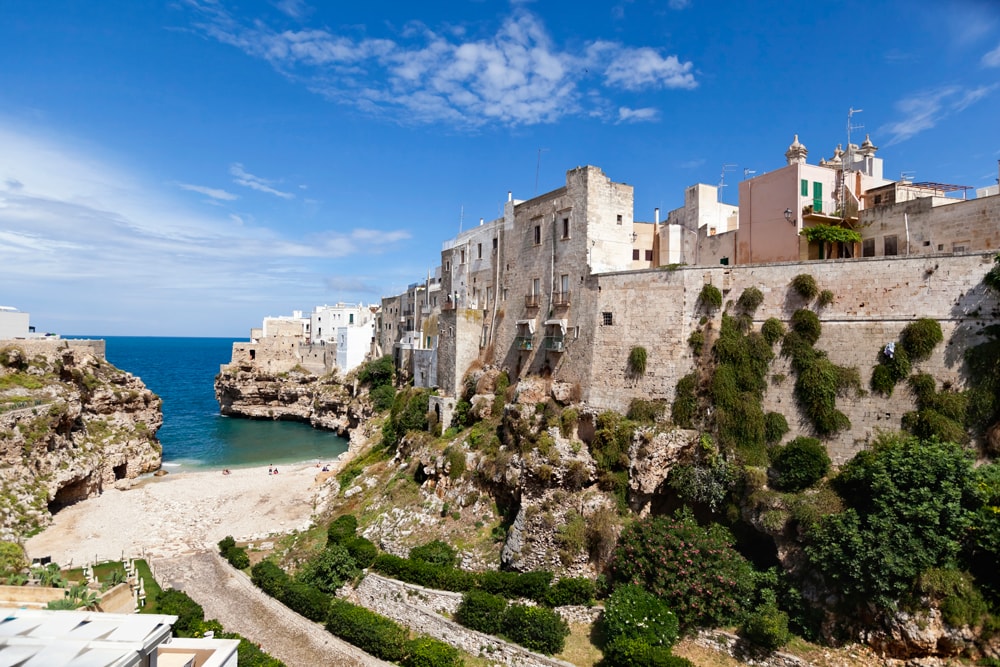 Polignano a Mare
The town that was the birthplace of Domenico Modugno, Polignano is by far the most famous Apulian tourist destination in the world. Lama Monachile, the Sea Caves including Grotta Palazzese and the typical old town are just some of the points of interest that the town offers.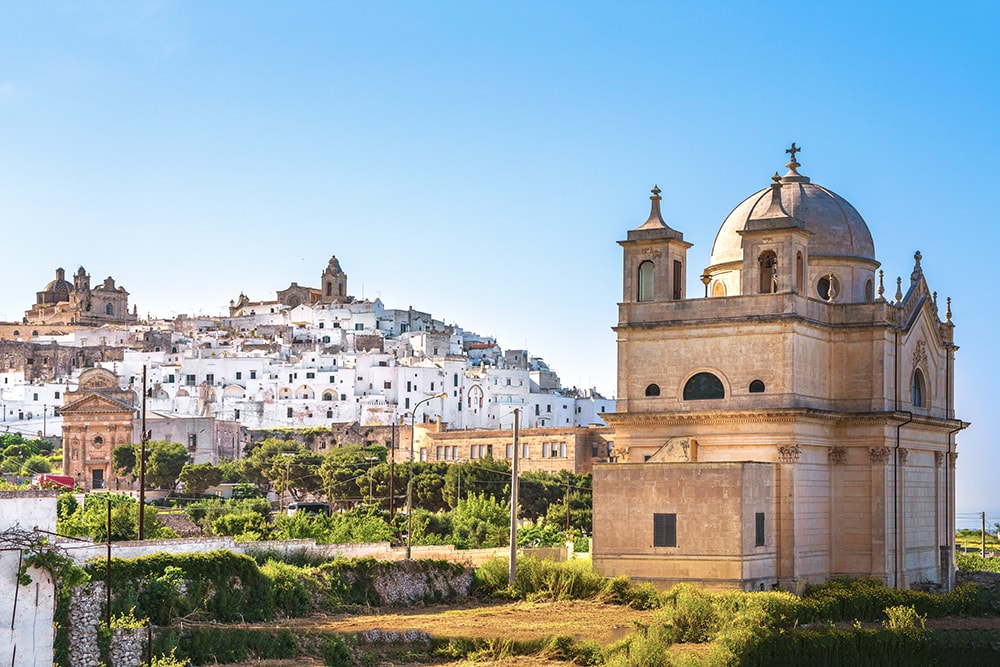 Ostuni
Known as the "white city", Ostuni is a town in the province of Brindisi that is so called because of the typical colour of its houses. Located between Monticelli, Rosa Marina and Costa Merlata, not far from Ostuni, you can find sandy or rocky coves with crystal clear water.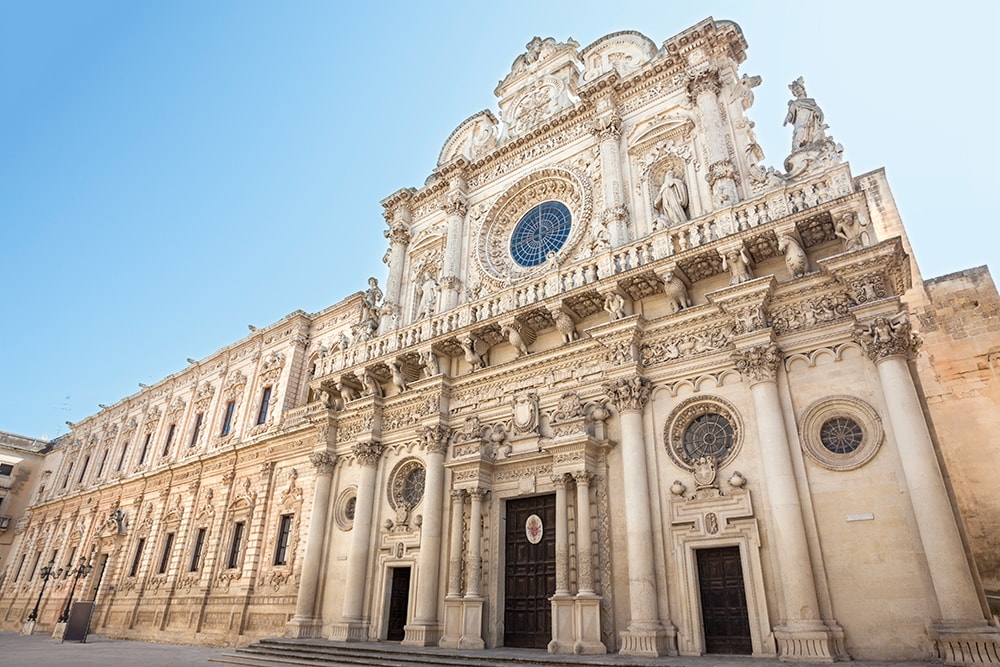 Lecce
The Apulian Capital of Baroque, Lecce is a real architectural masterpiece. Walking through the streets of the city's historic centre you can easily get lost among the numerous craft shops, bars and cafés, always ready to welcome tourists. A true Apulian historic village.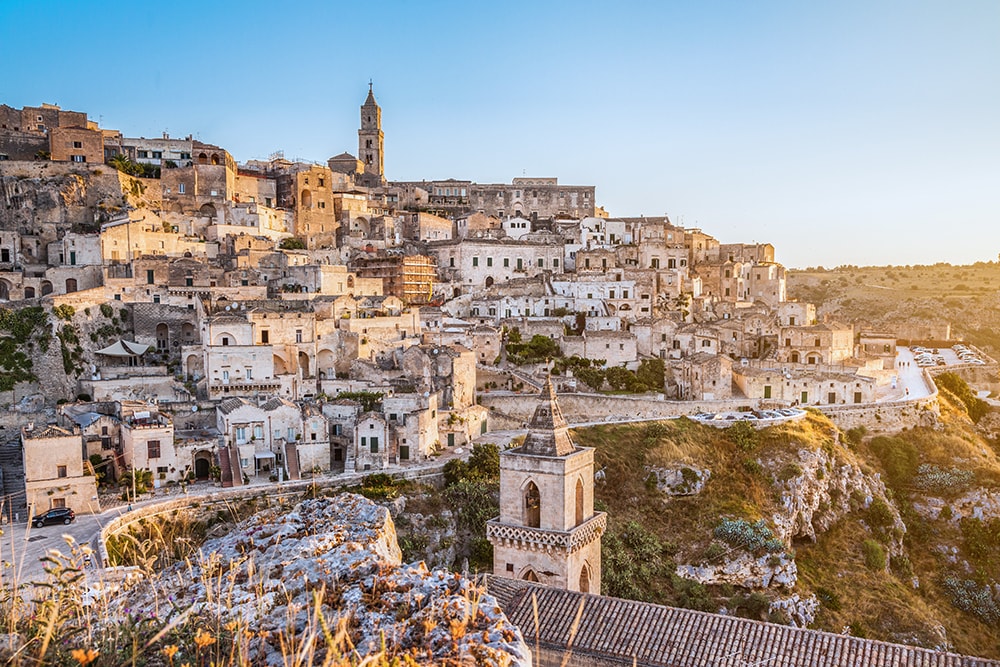 Matera
2019 European Capital of Culture, Matera is the City of the Sassi (lit. Rocks), which are included in the list of UNESCO World Heritage sites. Its territory has preserved important vestiges of human settlements dating from the Paleolithic up to our days.