The exclusive charm of a wine resort
in the very heart of Apulia
The staff of Masseria Amastuola in Crispiano welcomes its customers in exclusive rooms equipped with all comfort: air conditioning, wi-fi, minibar and satellite TV. Just a few kilometres away from the Itria Valley, from the seaside of Apulia and from the Sassi of Matera, the Crispiano wine resort is the ideal place for those who want to live an intense and exclusive experience in the very heart of Apulia. Accompanying tourists to discover the traditions of the past is the intent of the wine resort, an authentic symbol of Apulia.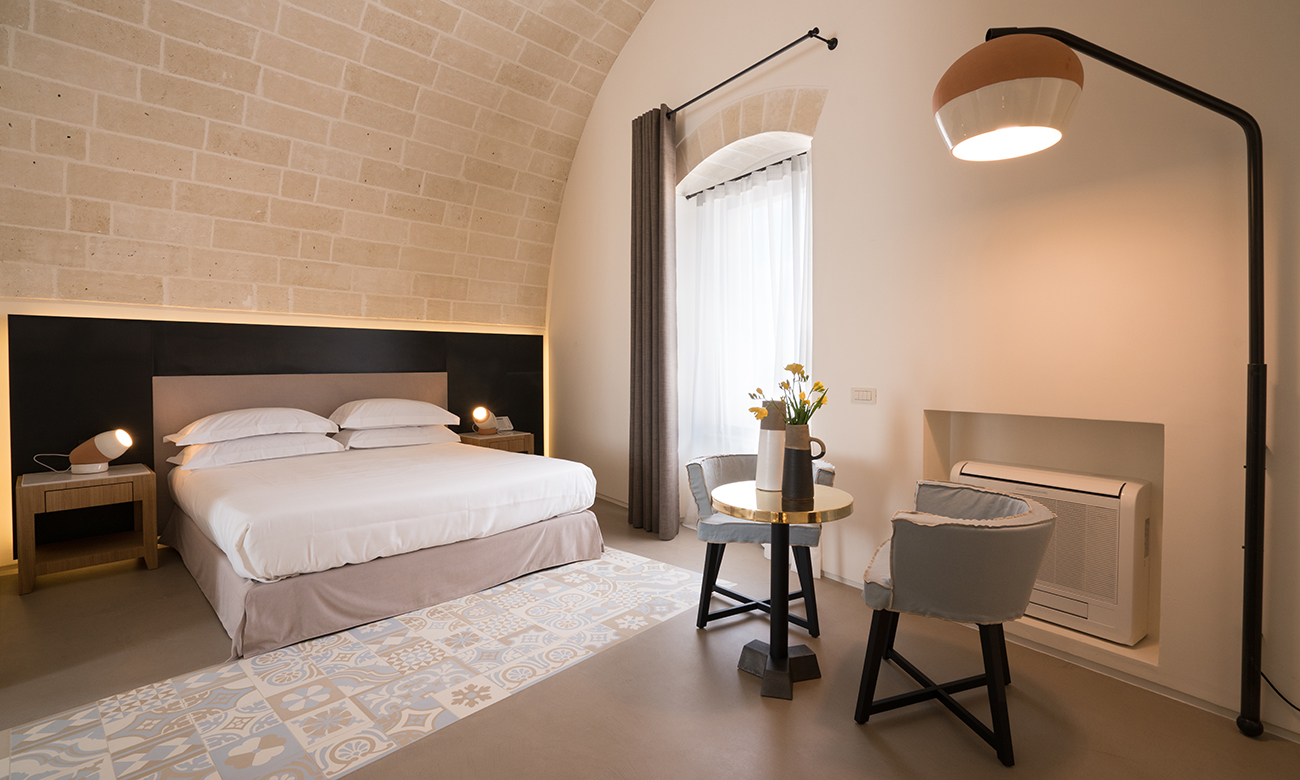 Main Suite
Formerly used as a private residence, the main suite is the most spacious room. It features a large private terrace, a private bathroom and a sleeping area. Very bright and furnished in a modern style, it is the ideal place to enjoy intense moments of relaxation.
SEE DETAILS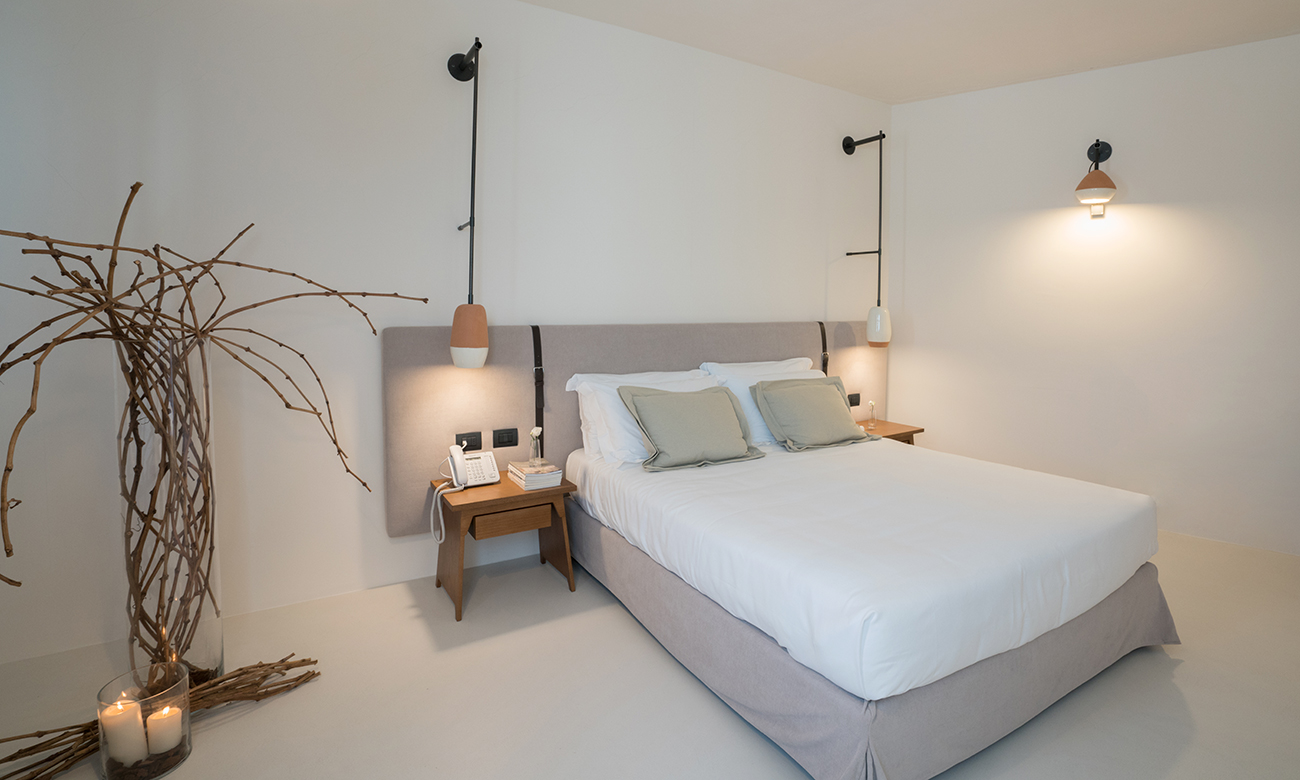 Superior Suite
The large space dedicated to the Superior Suite can accommodate up to 5 persons. The suite consists of two bedrooms, a private bathroom and a kitchen. The view of the garden gives it brightness and makes it a true oasis of relaxation.
SEE DETAILS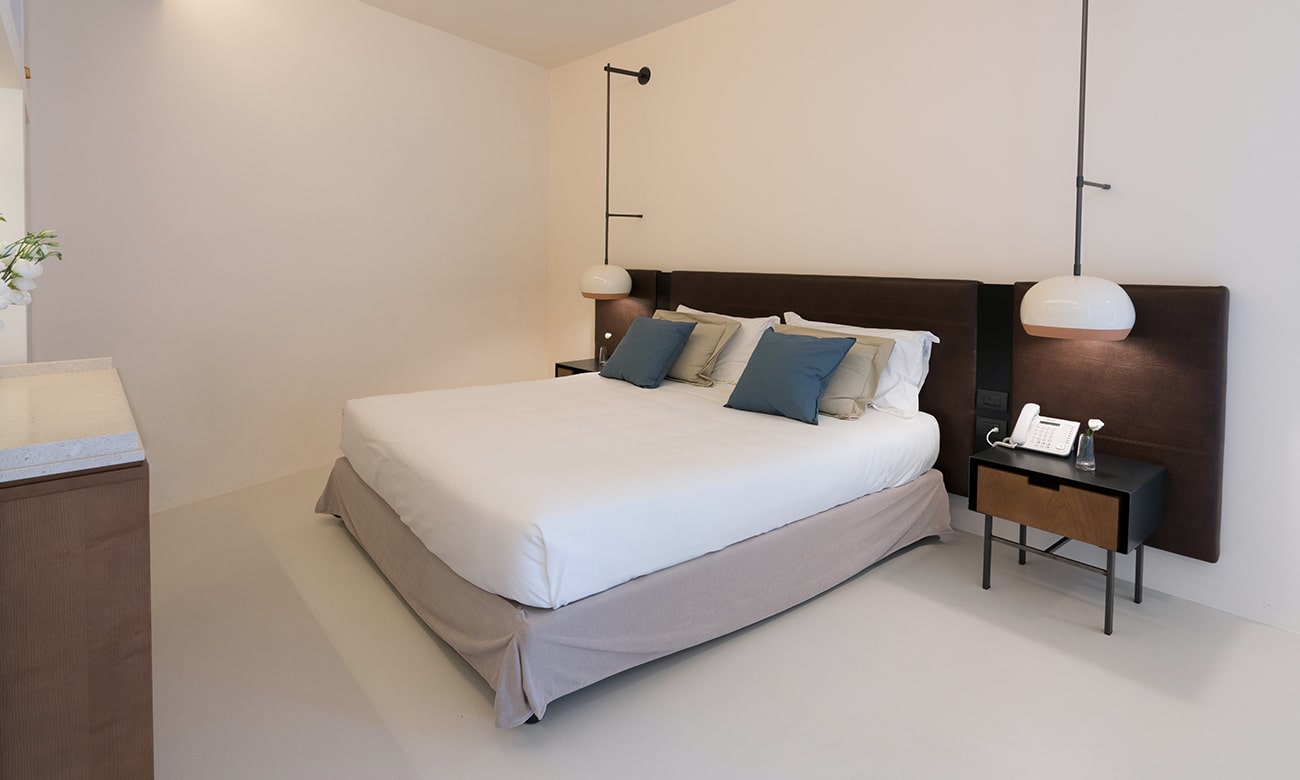 Suite Deluxe
The Standard Suite is characterized by large and comfortable spaces, refined furnishings and a freestanding bathtub with modern lines, the best place to relax.
SEE DETAILS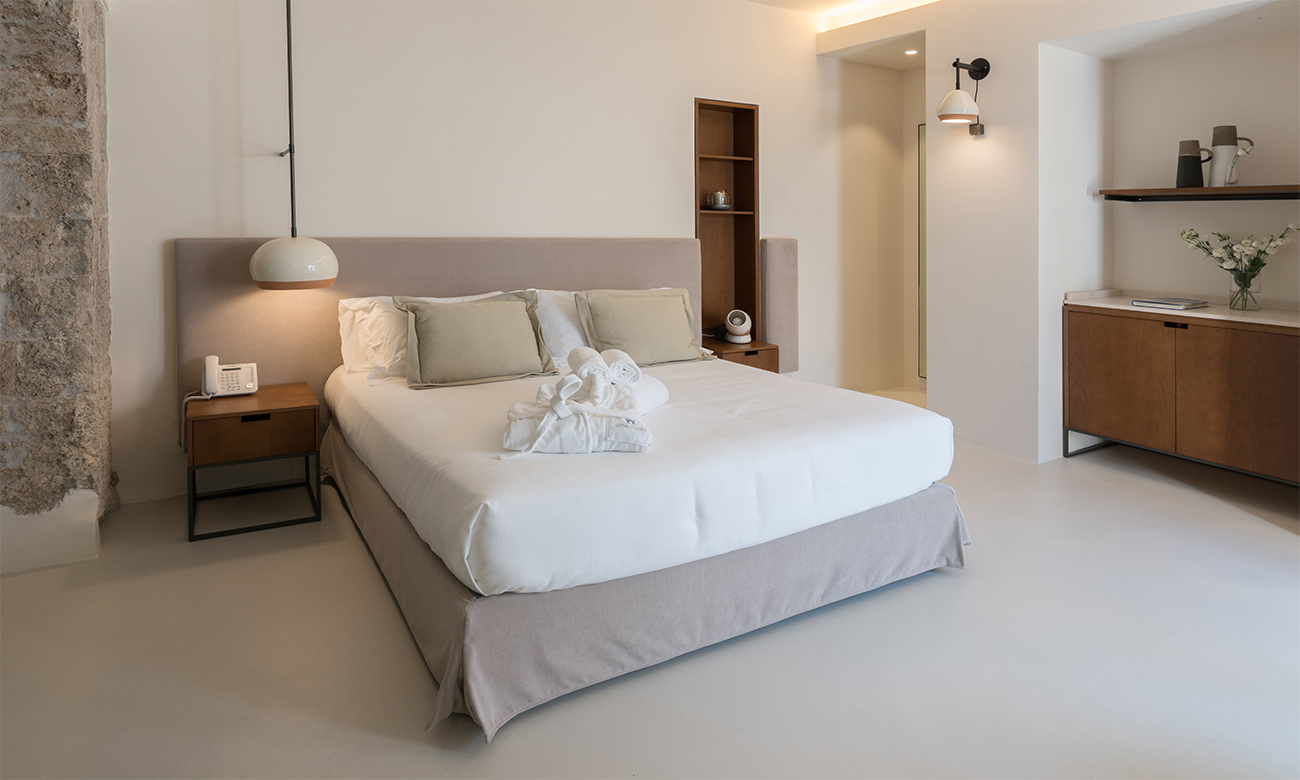 Ovile Suite
Among the most beautiful rooms of the Masseria, the Ovile Suite is the perfect place for a charming, relaxing and unforgettable stay, with its large Jacuzzi and elegant and comfortable furnishings.
SEE DETAILS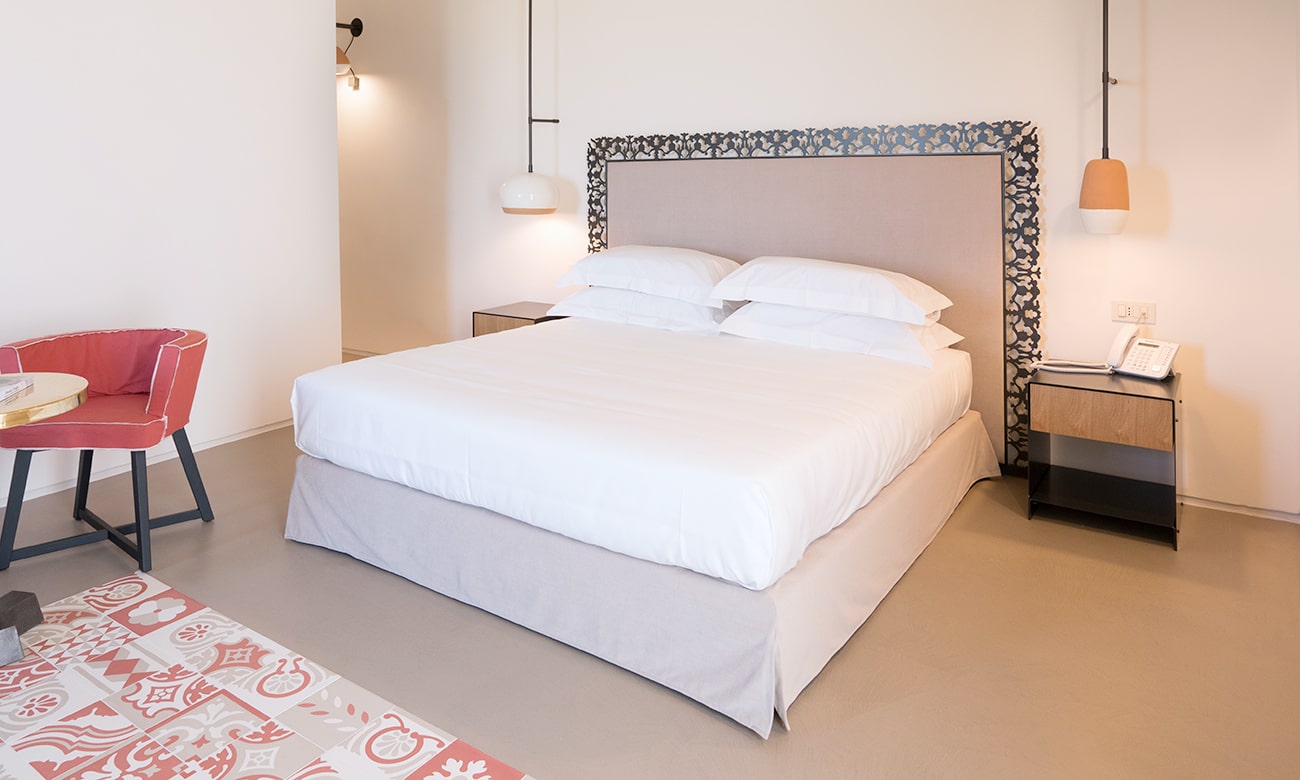 Exclusive Rooms
Very bright and offering a stunning view of the vineyard, the Exclusive Rooms are the ideal solution for those who want to indulge themselves in an extra treat. The Exclusive Rooms are super-equipped and furnished wit a combination of antique and modern design elements.
SEE DETAILS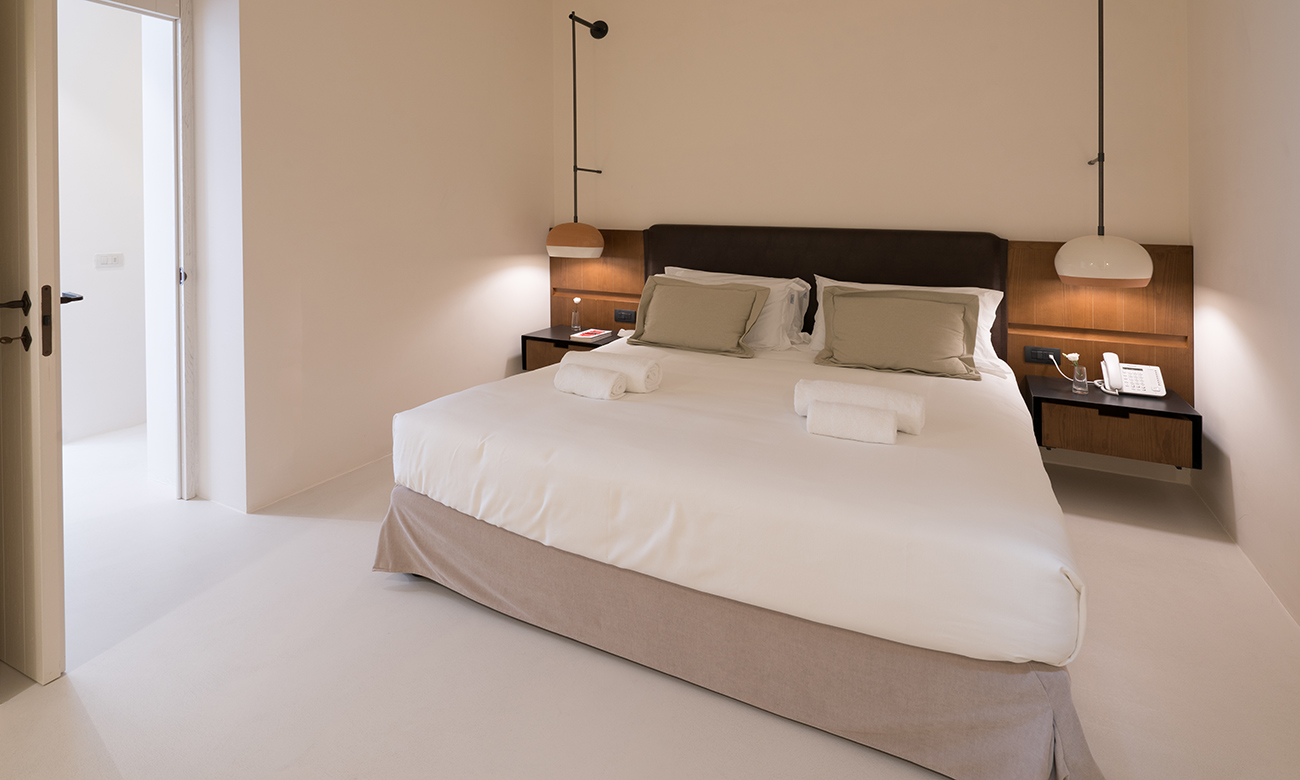 Deluxe Rooms
The Deluxe Rooms are located on the ground floor, in the sheepfold area and allow you to enjoy the view of the Carrubo Garden. One of the six is entirely designed for guests with motor disabilities. The interiors, furnished in a modern style, remain faithful to the authenticity of the farm.
SEE DETAILS