Visit and Wine Tasting
Tasting paths in the picturesque Vineyard-garden
Visit and Wine Tasting – Duration 1h 15m
With the basic path, you can experience an exciting guided tour to discover the Vineyard-Garden of the Farm and of the surrounding landscape.
DATES:
From April to October: every day, in the afternoon at 4.00 pm or at 6.00 pm based on the availability
PROGRAMME:
Presentation of the project of the Amastuola organic vineyard-garden, with narration of the farm's history, on its philosophy and production techniques.
Tour of the farm, view of the vineyard from the terrace.
Wine tasting.
PRICE:
€ 15,00 per person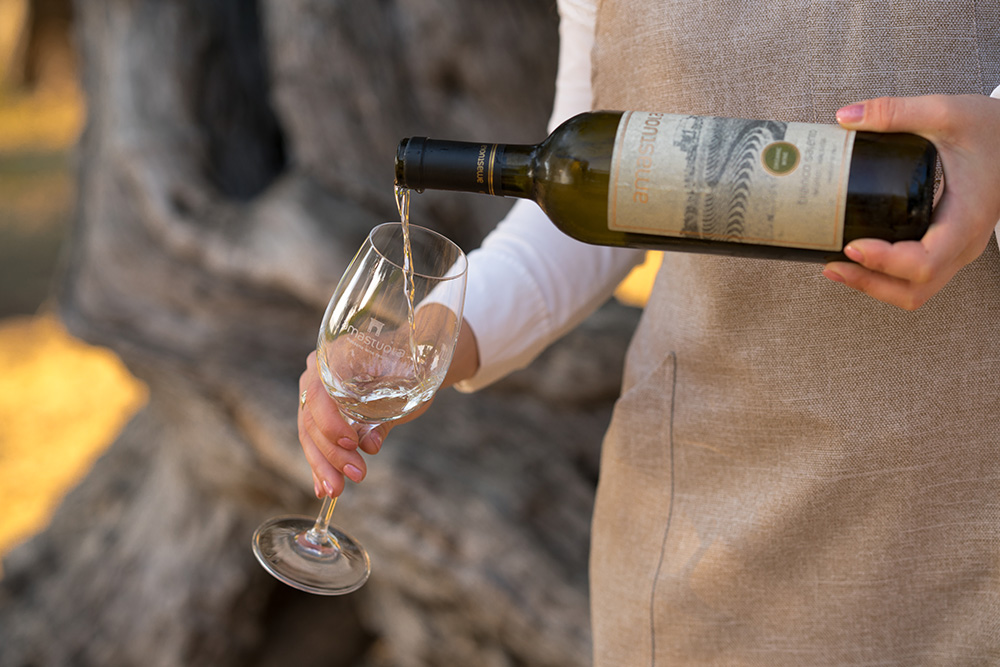 Check the availability of the visit and tasting
Fill out the form below and our staff will contact you to confirm your booking.